Description
Most powerful, thermogenic, energy boost formula ever created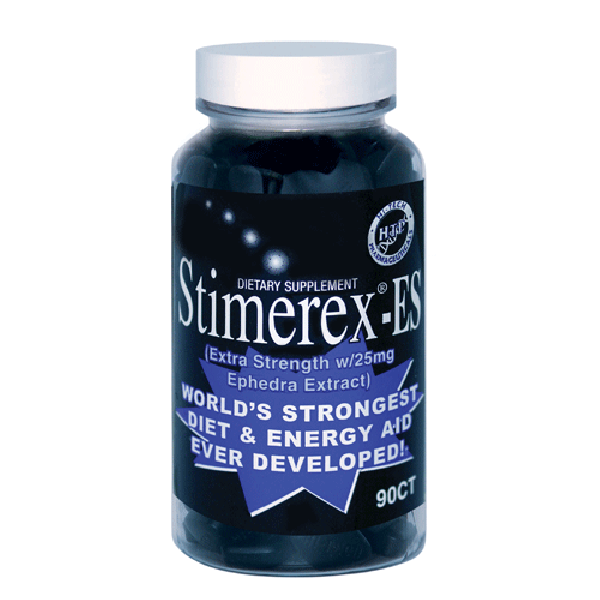 Incorporates 25mg of Hi-Tech's Thermo-Z ephedra extract
Stimerex-ES (Extra Strength), the "Black Diamond," is undeniably the most powerful, fat loss and energy boost formula ever created or even conceived. Stimerex-ES with 25mg Thermo-Z Ephedra extract also contains Thermo-Rx which incorporates a proprietary alkaloid composition from Acacia rigidula.
Stimerex-ES exerts its mechanism of action through several metabolic pathways that result in fat loss. The active components in Stimerex-ES cause an increase in lipolysis, thermogenesis, fat mobilization, fat cell DNA and mitochondrial signaling, and a decrease in lipogenesis. Stimerex-ES is a powerful fat loss masterpiece. Hi-Tech Pharmaceuticals is definitely "Back in Black" with Stimerex-ES.