Description
*DISCLAIMER!!! We offer FREE DELIVERY within METRO MANILA ONLY for orders including any SUPPLEMENT. For orders of Non-Supplement items (Shakers, Gear/Apparel, Protein Bars, Spreads, Egg Whites, Pancakes,etc.) the minimum order amount for FREE DELIVERY is P2,500. Delivery Charge and Shipping Fee will apply depending on your location. Please contact us at 0927-282-0670 for more details.
JFIT Grip-Tech Lifting Straps
Our Grip-Tech Shirts have always had your back when you're doing squats,
now it's time we have you secure when doing your deadlifts!
Introducing the best lifting straps you'll ever have! We've put our signature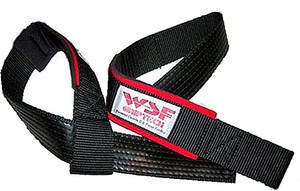 Grip-Tech print on these lifting straps for a sure no slip grip!
Recognized as a tremendous improvement on traditional lifting straps, Griptech Rubberized Lifting Straps are covered with a unique synthetic rubber, creating a nonslip, comfortable surface for your hand. This added traction for the hand helps you maximize every set, whether you're a beginner in the gym or an advanced athlete.
flexible/durable rubberized surface for nonslip grip
100 % polyester webbing construction
one size fits all
available in padded and nonpadded